Google Plus Local Takes Over Google Places For Local Marketing
There has been much hype about the integration of Google's hugely popular and successful Google Places pages for business into it's struggling social media platform, Google Plus.  This is a bit of a master stroke by Google, by forcing people to interact with Google Plus to view Business's inside of it's search queries. The other day, 80 million Google Places pages automatically converted to the Google plus Local Pages.
The first thing you will see in some the results is some of the listings have scores.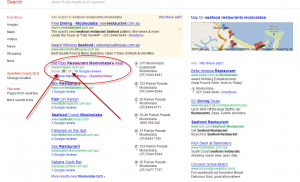 [divider]
Google Local Business Scores
Once you click on the link, you are taken to the Google Plus Business Page.  You will see information about the business as usual, but the review system has now changed.  They can be rated on a 0-3 score.  The scores are then added and averaged out and Google has given a score.
So to add a review now, you have to have a Google Plus account, so Google are really pushing hard now to get more members in their Google Plus medium.
[divider]
Google Local Layout
They have made a complete overhaul of the layout.  There is now a local tab in the Google Plus page.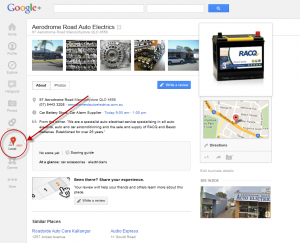 If you click on that tab, it takes you to a place where you can search for business's in your area. So right within your Google Plus account, you can now search for business's and check reviews of them.
[divider]
Google Plus Business Pages Now Ranking
The old Google Places pages were blocked from showing in the serach results.  However, the new Google Plus Local Pages will be indexed.  With inbound links, Google's ability to rank its own products higher in the search engine results along with the optimisation of the business name and categories, it is very likely Google Plus page will soon be outranking many un-optimised small business websites.
[divider]
Complete Google Pages & Google Local Integration
Now with the integration of Google Plus and Google Places, Google Business pages will now be able to synchronised. Google is now on it's way to integrating social ranking factors like Google plus mentions, +1's, Google plus shares, number of comments per post, number of people you have in your circle, content shared etc.
Couple this with our existing services to promote business like
local directory presence
youtube video integration with the business ciations
panoramio image promotions
backlinking
onpage seo
and your business will soon be dominating online in your area and your niche.