We create a stunning web presence, get you found and make you stand out from your competition
Stand Out From Your Competiton
It is no secret people are turning to the internet to search for products and services. Conventional forms of media like radio, television, print advertising and yellow pages just arent working like they used to. So you need to be found online for your searches and you need to stand out from your competition.
Harness the most powerful form of advertising on the planet. Word of mouth, testimonials and reviews.Get a strong reputation online, get found and make an impression online.
Our Proven Process, Produces Results
1. COMMUNICATION
Understanding exactly what and when you need things, as well as updates is a priority for us and for you.
2. PLANNING
We talk to you and get your ideas down, so we know exactly what it is you are looking for and want to acheive.
3. IMPLEMENTATION
We plan and build your projects on development servers and appraise you of the process all along the way.
4. DEPTH TESTING
With your feedback, we adjust anything that is necessary to ensure your satifisfaction of the project.
5. DELIVERY
We can then deliver your project fast and effeciently to ensure seamless transitions of the project online.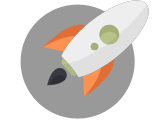 We're Here To Help Your Business Blast Off!
Through Creative Ideas, Innovation & Sheer Determination
Some Words From Our Clients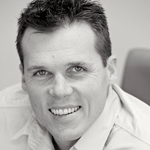 Every now and again you meet someone who gives more than they ask for, listens more than they talk and learns more than is humanly possible. Glen is such a person. His insight into over the horizon technologies and trends is amazing. 2am international webinars and calls see many changes implemented and my business truly operating 24/7 often while I sleep.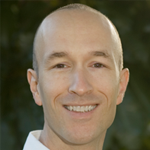 I've been dealing with Glen Wilson from Ozweb Internet Marketing for over 2 years, now. Why look for someone else when you've found the best? That's my philosophy.
Working with Glen has been a sheer pleasure so far. Quick turnaround times, easy integration of desired changes, comprehensive explanation when I want to do things myself, and solid strategies to market my business online. I always have the idea that Glen's on the forefront of Internet Marketing developments, which is where you want your "web guy" to be.
No more searching for me. I've found my place to go to for all web related questions and desires!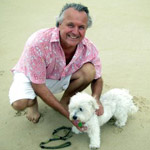 My partner and I started working with Glen in September 2013 and have seen our online sales increase month on month. Whenever we have an issue with our website, he's the go-to man and he always responds quickly and efficiently. Glen's taught us a lot about SEO and online marketing for our small business and any technical glitches are dealt with super-fast. Glen clearly loves what he does and he loves teaching others. With Glen there's no problems… only solutions!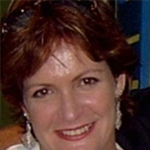 Ozweb I.M. have been looking after our website and our search engine rankings since we got on the internet. We are always on page 1 for our keywords and we are number one for a lot of the keywords in our industry. Glen knows his stuff.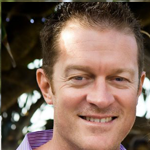 OzWebim has been amazing for me in my business. They have enabled me to gain a great understanding of web based marketing and the advantages and pitfalls to get my business moving in this space. Glen is very passionate about what he does and that shines through into the results that he delivers to us.

We would HIGHLY recommend OZWebim to any business who needs customers through their doors to make them successful. We will be long term clients of Glen's because of the value, respect, knowledge and skills he has delivered to us. Thank you so very much for all of your help Glen.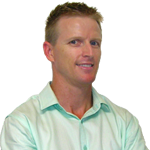 Our website wasn't coming up in Google too high for our finance business. Glen from Ozweb I.M. began doing his ninja stuff with the seo and backlinking and we are now on page one for all of our keywords. Each month, we are climbing higher and higher. I would highly recommend Ozweb I.M.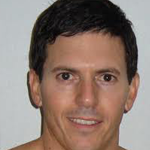 I cannot recommend this service highly enough. 12 months ago I approached Glen Wilson from Ozweb Internet Marketing with an idea for a fitness website. With Glen's encouragement, guidance and coaching www.noexcusefitness.com.au was born. Over the last 12 months through using this service my site has grown beyond my belief and now attracts a minimum of 5000 unique visitors per day.

This guy is an online marketing guru!