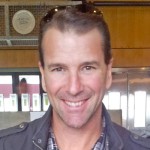 Ozwebim is an internet company based on the Sunshine Coast, Queensland Australia. It's founder, principal and owner is Glen Wilson.
Glen has been involved in internet marketing since the internet first came into existence. He remembers using an old 14.4k dial up modem and watching images slowly appear on his computer and thought…wow…how cool is that. At the time, he was a police officer working with police dogs and his first foray into an internet presence was making a website on selling some dog training equipment. He studied how to build webpages using Microsoft's frontpage and fumbled his way through getting his first e-commerce website.
Due to apparent conflicts of interests, that site was pulled down and Glen concentrated on the hardware side of computers, building, upgrading & repairing computers whilst still as a police officer. It was only 6 years ago when Glen left his employ as a police officer that he finally concentrated on using the internet as a career.
Glen has spent much time educating himself on the structure of the internet, understanding html and now, utilsing forms of social media and internet marketing to create an online presence for himself and his clients.
What Makes What He Does Different?
Because he uses a strategy that focuses on where the business is now, and how to implement certain tools to improve their:
Reputation
Reach
Resell
Referrals
and this in turn increases their sales.  Implemented correctly, each of those steps can generate 25% more turnover.
Check out what some of his clients are saying here.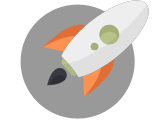 We're Here To Help Your Business Blast Off!
Through Creative Ideas, Innovation & Sheer Determination