Web Design Company on the Sunshine Coast
, you need a website that shows the world who you are, what you do and what you can do for them. Using corporate logos, colours and design from any existing media, a website can be made to reflect that individual or group.
We have built many website's over the years for many varied and different business's, not only here on the Sunshine Coast, but for National and the odd International client.
Web Design Company Sunshine Coast

This can be as simple as setting up and electronic brochure that gets your message out 24/7. You also need to let people know how to contact you to utilise your services so having prominent contact options is essential on any web page.
To the site that is an information based site, with multiple pages and categories. A content driven site that establishes itself as an authority in it's niche and one that people respect and turn to for information and advice.
Mobile and Tablet Ready
A conventionally built website when viewed in smartphones is too big to view, so the site must be responsive to the device that is viewing the content.  All out sites are responsive ready in that the site understand what device is viewing the site and will adjust the content and viewing of the site accordingly.  This ensure a great user experience by anyone when viewing the website on any device.
Selling Online or E-commerce?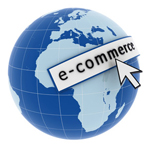 If you need an e-commerce option, then that can be arranged as well. I have my own e-commerce sites that sell products online, so I know how it works, and what do to to sell online. Showcasing the products, setting up category listings, setting up top sellers, scrolling sidebars, animated ads are things that an e-commerce site should have.
SEO (Search Engine Optimisation)
Off Page Search Engine Optimisation
. We then couple that with your
Google Places
account to provide a dominant presence in the search engine results.
Content Management System
WordPress uses add-ons called plug-ins that deliver unlimited features in a website.  Pretty well, anything that you can think of that you need in a site, we are able to provide.
Hosting & Emails
We provide hosting for all websites as well as handling all the emails you require.  We monitor traffic and make sure your website and emails are working to their optimum.  Unlimited emails and unlimited bandwidth.  Peace of mind for your website.
VIEW OUR CUSTOMER PORTFOLIO
ENQUIRE ABOUT OUR SERVICES